The News Review Reports on NorthWest Fork
The News Review Reports on NorthWest Fork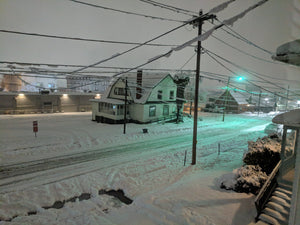 Greetings NorthWest Fork Fans,
We had a great write up in our local newspaper today. Click HERE to check it out.
Recently our hometown of Roseburg, Oregon experienced an abnormal amount of snowfall causing many people to be without power for days. In other surrounding rural cities some residents were without power for up to a month. Survival situations happen when you least expect them and this one certainly hit home.
FEMA recommends maintaining a two week supply of food in the unlikely event of an emergency.
Happy Prepping!